This event has already occurred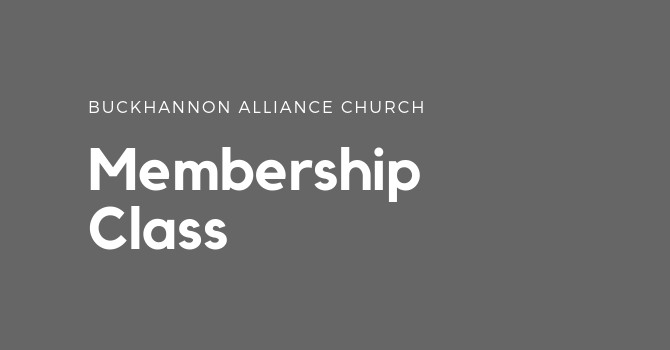 Save to your Calendar
Membership Class
If you are interested in becoming a member of the Buckhannon Alliance Church or simply interested in knowing more about who we are and what we beleive, we invite you to attend our next membership class.
Classes are offered quarterly.
Sunday, June 9th following the morning worship service!
Located in the BAC conference room in the Administrative wing.
For more information, contact the office or pastoral staff/elders.