Sunday, January 20, 2019
12:00 - 1:00 pm
BAC Conference room
This event has already occurred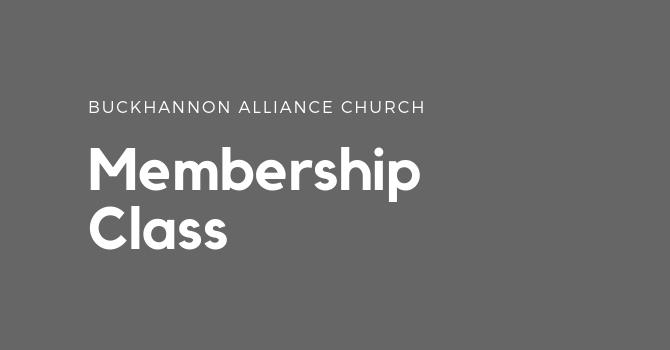 If you would like to become a member of the Buckhannon Alliance Church, we invite you to attend our next membership class on January, 20th right after the morning service. The class will be led by John Bohman. John has been one of our elders for many years and grew up in this church. We are excited to have him leading this class!
If you are not interestsed in becoming a member, but would like to learn about the Buckhannon Alliance Church and what we believe, we would love to have you join us as well!
For more information you can contact either of our pastors, the elders or the church Office staff.